Cuisine: Chinese / Sushi
The recently renovated Chinese House has a delightful, tranquil ambience with a stunning garden which makes for a truly relaxing fine dining experience.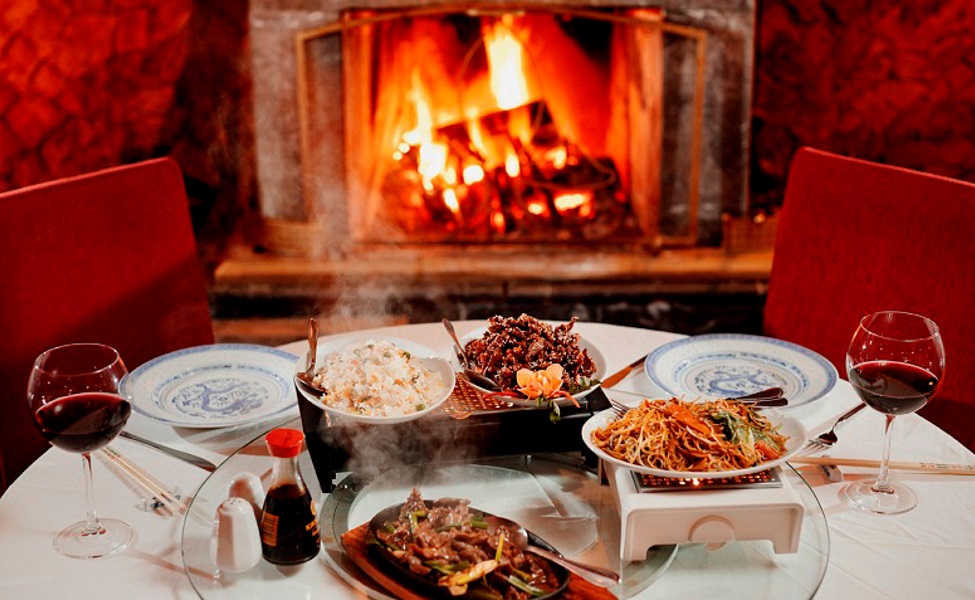 The Chinese House Restaurant serves authentic Chinese, Hong Kong style Cantonese and Szechuan cuisine, using only the freshest of ingredients. Favourites with customers include; Katsu beef, sesame chicken and chilli salt squid, as well as all the traditional authentic Chinese dishes that  can be found on the large menu. In addition to their expansive Chinese menu, freshly made to order and high quality seafood for Sushi lovers is also available. An array of delicious pre-dinner cocktails and tantalising desserts such as deep fried ice cream and banana fritters are all beautifully presented and served with style. So sit back, relax and enjoy the authentic harmonies of the Chinese culture.