Cuisine: Traditional Cypriot 
Awarded the coveted Certificate of Excellence by Trip Advisor, Bellapais Gardens is to most, one of the best restaurants in North Cyprus. The dining area is set in a beautiful garden by the pool , below the backdrop of the floodlit Bellapais Abbey and offers a truly magical and romantic experience.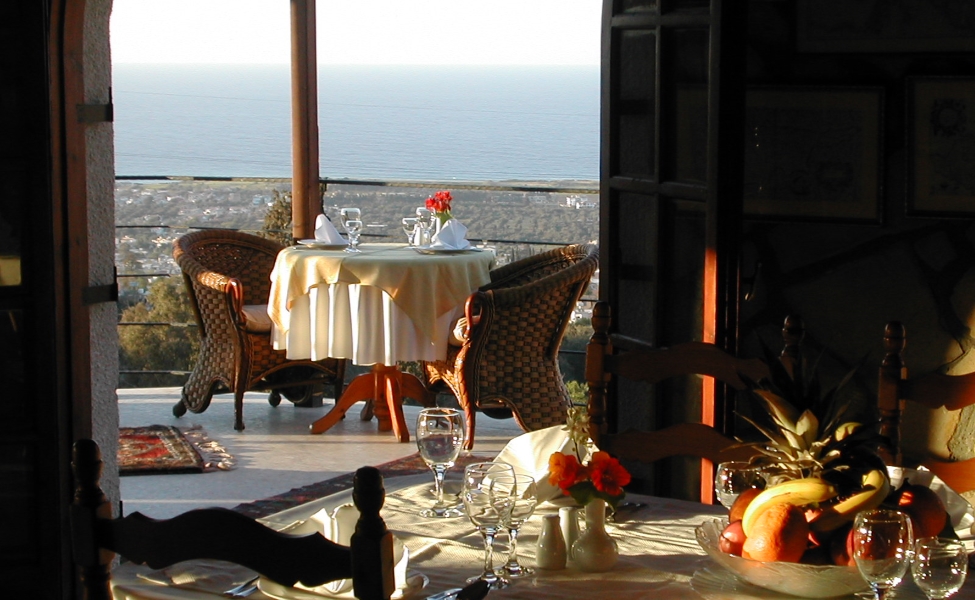 The menu is extensive with a good mix of Cypriot, Turkish, European and International dishes, all exquisitely prepared and presented.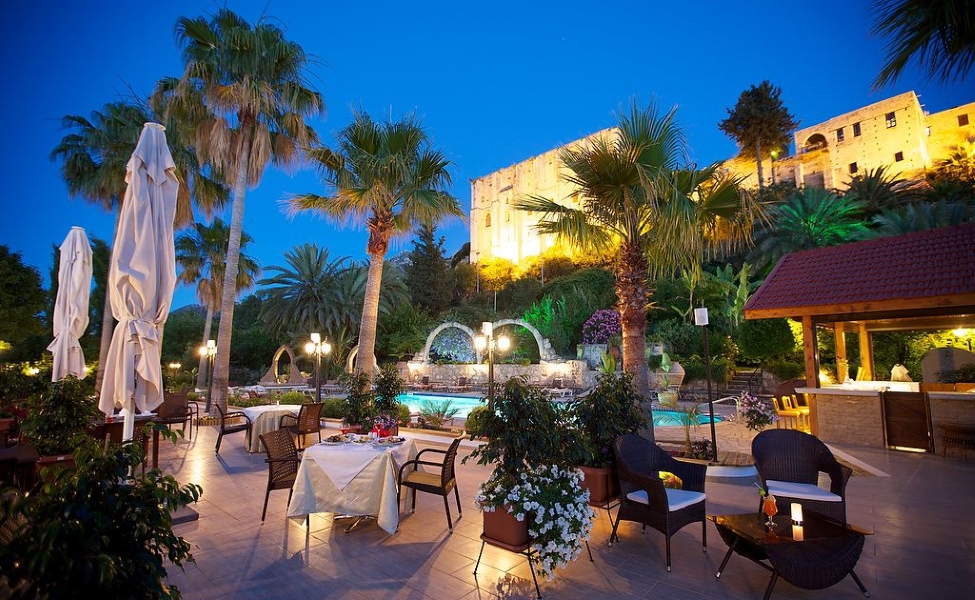 The Bellapais Gardens Restaurant offers tantalising starters such as Foie Gras de Canard Cru, Mediterranean king prawns, fresh figs with goats cheese and main courses including Kleftico (reportedly the best on the Island) steaks and grills, swordfish, lobster tail and sultan fish, as well as a range of truly exceptional desserts.
Note: Booking is highly recommended.